The Thomas Ewing Jr. Home -- Greenwich, NJ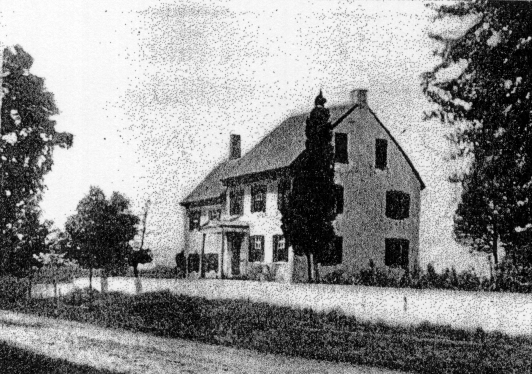 Thomas, the second son of Thomas Sr. and Mary Maskell, was a blacksmith by trade and an elder in the Presbyterian Church. He was born 6 Oct 1722 and died 27 May 1771. In the year 1767, he and his sons built the house pictured above in Greenwich. Every nail in the house was wrought on his anvil. His son, George, inherited the house and occupied it until 1785.

Thomas was married three times, to Phebe Sayre, Rachel Dixon, and Sarah Vickars. Phebe's two children died in infancy. Rachel also had two children. Of the children of Thomas and Sarah Vickars, five died in infancy. For more infomation about Thomas and his family, go to Descendant Names.